We're developing online life insurance with an award-winning user experience.
Join Us

We're looking for people who love innovation, pushing the boundaries, and challenging the conservative insurance attitudes as much as we do. We're all about creative, self-starting team players who are excited by the thought of changing an entire industry for the better. With our sights set high, we only hire the top 5% of applicants to join our internationally diverse team.

What We Do

Berlin is fast becoming the tech capital of Europe and we're based right in the heart of it all near the central station. Our customers can buy digital life insurance online from us in just 5 minutes, no paperwork involved. We develop our products from scratch to ensure they're 100% digital and customer-centric.
How We Do It
We're not your typical start-up. We may be young and lean but we have the stability and focus of an established company. Here are some highlights that set us apart from the rest:
Transparency
All employees are included in weekly meetings right from the get-go. Team updates, company direction, investor talks and total visibility are discussed openly. You will always see the big picture at Getsurance.
Planning
We set and achieve our goals in a systematic way with regular feedback rounds, ensuring there are no stressful surprises. Everybody is always on the same page.
Education
We invest in your professional and personal development. For example, we grant you a Continuing Education Allowance of 1000 Euro per year.
Competence
We only hire the cream of the crop. That means you get to work with bright, motivated people who take pride in their craft whilst reshaping an industry.
At Getsurance you can take responsibility from the very beginning. It's rewarding to see the direct impact of your ideas and efforts.
Fabian Klingel
Marketing Manager at Getsurance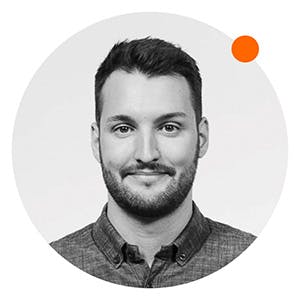 Fabian Klingel
Marketing Manager at Getsurance
Your Benefits at Getsurance
To prove to you we're not just all talk and no walk. Too much foam, no beer. All sizzle and no steak - okay you get it. Every employee receives the following benefits:
Summer Hours
In July and August we work 4 days a week. Gotta keep that tan fresh.
Home Office
1 Day per week is the guaranteed minimum, and if you need more we're flexible. We trust you to get the job done.
30 Vacation Days per Year
We want you to have the time off you need to feel relaxed and recharge your batteries.
1 Month Sabbatical
Employees are eligible to take an unpaid sabbatical every three years to kick start their minds and shake things up a bit.
Public Transport Ticket
Getting caught by the controller without a ticket is never fun. That's why we offer an unlimited subscription card worth 760€ / year to get you around the city on public transport, or to one of the many lakes on the weekend.
1000 € / year Education Allowance
We want you to grow with the company, both personally and professionally. Broaden your horizons with online courses, coding classes, conferences or books and anything in between - you choose.
1000 € / year Matching Charitable Gifts
When you donate money to a registered charity, Getsurance will make a matching gift to that charity on your behalf.
Work-Life Balance
You can choose between a 30 hour and a 40 hour contract. Which fits your life better?
Ongoing Perks
Every couple of months the whole team goes on outdoor adventures, dinners and festive events. And on a daily basis there's always coffee, club mate, beers and snacks to keep you satisfied.
Working with very competent people and using interesting, state of the art technology is a great opportunity. I'm glad to be part of the team.
Christian Georgii
Software Engineer at Getsurance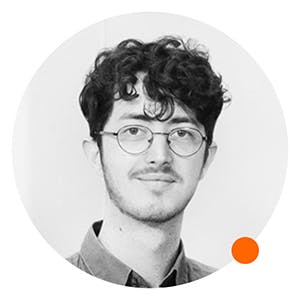 Christian Georgii
Software Engineer at Getsurance
×
Danke!
Wir haben dir einen Link an deine E-Mail-Adresse geschickt. Der Link ist 24 Stunden gültig.
Klicke in der E-Mail einfach auf den Button, um dein Konto aufzurufen.